Sometimes in life things happen that you can't even expect. Maybe you had a dream that you were driven toward. Something you loved to do and always imagined that you could do it. But then life throws you a curve-ball. A layoff. The loss of a friendship or a love. An injury.
When things happen, we get to make a choice. We can either give up or dig deep, pray, and put one foot in front of the other. We can stay down or we can get up and dance past the obstacles in our life. Our faith can move us – faith in ourselves and faith in someone greater. It also helps to have someone who says "I believe in you."
Our guest on this week's podcast shared her journey in her life as a dancer, when an injury sidelined her, and how she made it through to discover that even when we have nothing left, God is enough. He is a good, good Father.
Oh yeah, she also gives us the scoop on Pure Barre, Zumba, and dance for fitness. (In case you're like me and you have no idea.) I seriously think that I'm going to find myself a dance class around here soon and just jump in – but it'll need to be a big one!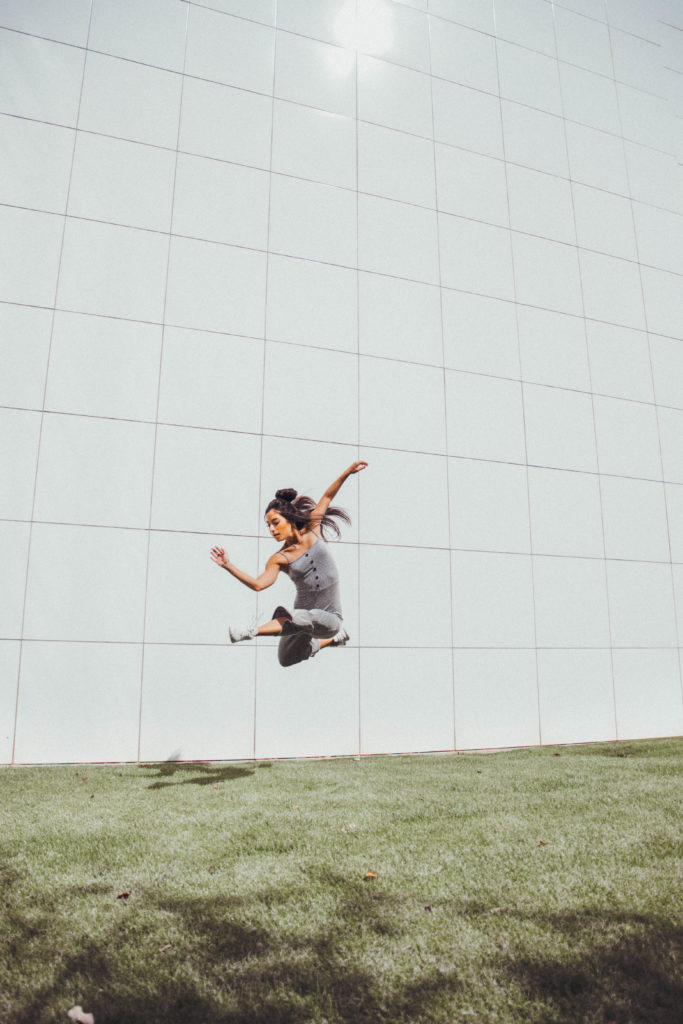 Christina Massad, an Atlanta native and citizen of Israel, is a recent graduate from KSU with a B.A in Dance and a B.S in Media & Entertainment Studies. She is currently a freelance professional dancer, photographer, graphic designer and videographer. She's performed many dance works by world-renowned international and national choreographers. Christina will be presenting her own dance she choreographed at the Modern Atlanta Dance Festival coming up this May. She also works as an Integrated Content Creator and Apprentice for the dance-theater based company, Fly on a Wall where she runs their social media accounts, designs flyers, photographs and more.
While not in her creative world, she enjoys leading a small group of college aged girls for The Living Room at Woodstock City Church, spending time with her family, and watching movies. To find out more about Christina, visit https://www.christinajmassad.com
Listen to Dancing Past Obstacles here or subscribe via iTunes,Stitcher, Google Play, and more by searching for Southern Fried Girlfriends Podcast on your favorite podcast app. Swing on over to The Southern Fried Girlfriends Facebook page to chat about this topic, get some other resources, and stay connected!